Apartment Abendsonne
Luxury Apartment: Abendsonne
3-Rooms-Designer apartment (built in August 09) and quality features, like parquet flooring, underfloor heating, floor-length windows, southwest balcony and the latest technical equipment. In an exclusive, gated community located on the idyllic village pond.
Only 350 meters from the beach and 300 meters from golf course removed. Close to all shopping facilities such as one of the best delicatessens on Sylt.
3.5 m wide leather furniture electrically enlarged as a sofa bed for 2 extra beds, oversized flat screen TV, Internet access, PC, DVD, CD, printer, fax, copier. Numerous recent DVDs, CDs, small library and board games are available.
High quality brand fitted kitchen with granite worktop, oven, ceramic hob, dishwasher, fridge freezer, vacuum cleaner and broom cupboard, coffee maker, egg cooker, toaster and otherwise. Appliances and numerous mint kitchen utensils.
for 4 persons and extendable for 6 persons.
once with a 1.80 m wide double bed and one with 2 single beds, both with TV and PC. In the guest-room or nursery, there are some children's games.
with large shower, double wash basin and mirror installation.
Sunny south west facing balcony:
with beach chairs, chairs and a table. In the hallway there is a cloakroom and a shoe rack.
A parking space is available in the underground garage. In the common room there is a washing machine and a dryer.
For the apartment are 1 Women's, one men's and one 24 "children bicycle with the words "Abendsonne" in the bicycle storage for free use for guests ..
Sylt-Ferienwohnung-Abendsonne
---
Pricelist for 2017 / 2018 / 2019 (Prices Validity date 01.06.2018)
Luxury flats on Sylt
---
Designerwohnung: "Abendsonne" in Wenningstedt/Sylt
All season prices are for 2 people. including additional costs. electricity, heating, Internet
Abendsonne period of time
Price
08.09.2018 – 03.11.2018
140,– €
Summer post-season
03.11.2018 – 22.12.2018
120,– €
Winter pre-season
22.12.2018 – 06.01.2019
240,– €
Winter main-season
06.01.2019 – 16.02.2019
99,– €
Winter post-season
16.02.2019 – 13.04.2019
130,– €
low season
13.04.2019 – 08.06.2019
180,– €
Summer pre-season
08.06.2019 – 16.06.2019
220,– €
Pfingstweek
16.06.2019 – 23.06.2019
180,– €
Summer pre-season
23.06.2019 – 08.09.2019
220,– €
Summer main-season
08.09.2019 – 02.11.2019
140,– €
Summer post-season
02.11.2019 – 21.12.2019
120,– €
Winter pre-season
21.12.2019 – 06.01.2020
240,– €
Winter main-season
Extra for additional persons
20,– € per night and per person until 2019
25,– € per night and per person from 2019
(Children under 6 years are free)
Dog allowed
10,– € per day (Please bring your own towels)
Parking garage
for free
Bicycles (1 Woman, 1 Men, 1 Chidren 24")
for free
final cleaning
140,– €
Deposit
300,– €
Tax from 01.10. – 30.04. (From the age of 18)
1,50 € per day and per person
Tax from 01.05. – 30.09. (From the age of 18)
3,00 € per day and per person
The above information regarding the conditions for hiring seasonal price represents only a summary and not a concrete offer rental., We will call you to request a final price for the time you requested.
---
What is so unique about Sylt and what makes the special charm from spending the holidays or just a few days of rest on this easily accessible North Sea island?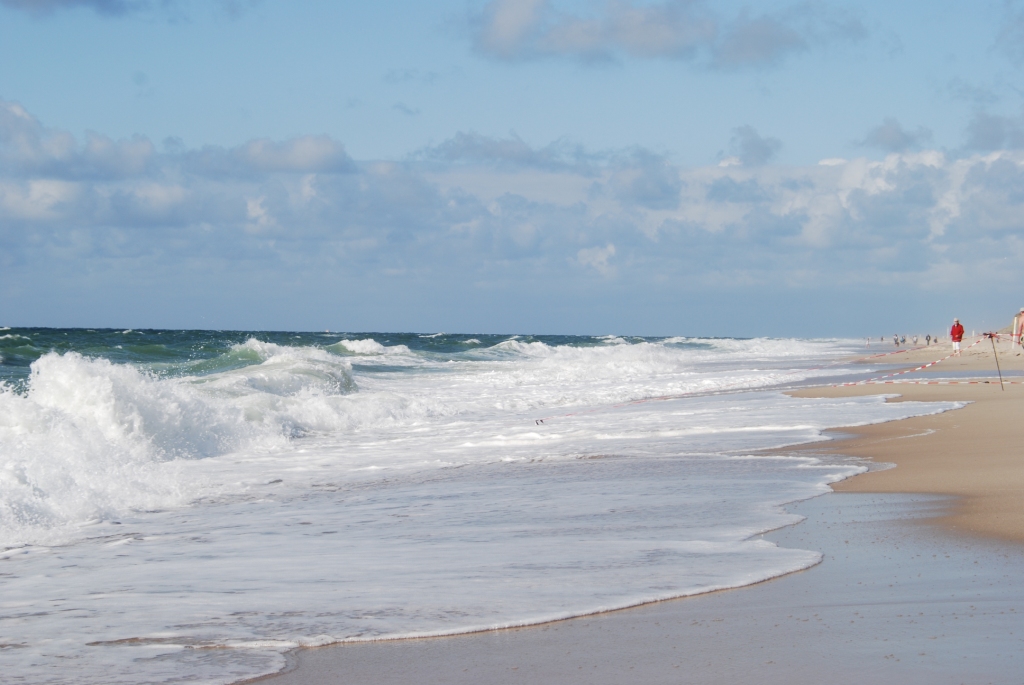 Quite simply: afternoon amazed morning a lonely walk by the sea, noon meals in one of the many island restaurants over the jumps a world champion surfer and celebrate the evening on Westerland party area.